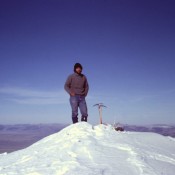 February 14, 2017. It has been an old fashion winter with plenty of snow and cold. In addition to cleaning up and improving many entries on the website, in Southeastern Idaho news, Steve and Margo Mandella provided climbing information for several Pocatello area peaks including: Peak 8037 (northeast of Scout Mountain) and Peak 7060.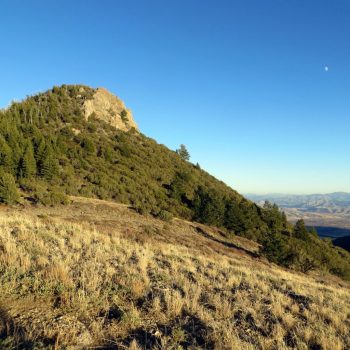 And in climbing news from the Snake River Plains (yes, there are a number of ranked peaks there too), Steve and Margo summited and reported on Table Legs Butte.
I added a section to the website covering articles I have published about Idaho and other places as well as a variety of trip reports. There are articles about locations including Peru, Bolivia, New Zealand, Alaska, California, Wyoming and Colorado. Go to Article Index.
Gary Gettman provided a bit of exciting history reporting on his and Jim Manning's first ascent of the north face of Knuckle Peak in 1974. Check it out at this link: Knuckle Peak. If you have not visited the Bighorn Crags you have missed out on one of the State's most impressive terrains.
Click here to read 2016 updates.
Click here to read 2015 updates.
Send me an email if you would like to contribute to the site. You will receive full credit for your contribution and help out other Idaho climbers in the process.