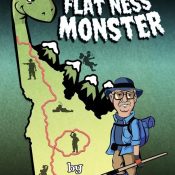 Ron Whittaker has published The Search for the Flat Ness Monster, recounting his adventures hiking the Idaho Centennial Trail. He has written an engaging account of his multi-year journey which will certainly encourage some to undertake life-changing journeys of their own. The book is available in hard copy and as a very affordable e-book at $3.99.
The following is from the book's website (linked below) where you can also read excerpts and purchase the book:
When he first began the ICT, Ron envisioned that it would take from 5-10 years to complete the trail. He had the feeling that when he signed up for his first ICT hike that he was about to step into the company of some elite hikers. It was very humbling for him to struggle along for 13 miles that day, always the last one down the trail, trying to catch up to the others. Asthma made him much slower than most hikers. As his journey progressed, he met another hiker who was on the same quest. Together, they hiked about half of Idaho. He had much to learn about traveling in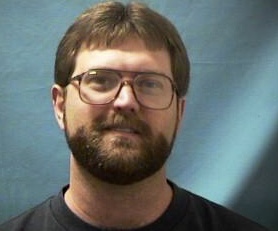 wilderness areas. Over time, his conditioning, skills and confidence improved, and he began to venture on solo hikes. His journey across Idaho was not a continuous line of progress. He completed the trail in the most random and hopscotch fashion that one could imagine. Along the way, there were many interesting experiences and encounters, including a near fatal slide in the snow that almost ended the quest. Despite sometimes slow progress, frustrating setbacks and physical limitations, he was able to experience the diverse and incredibly beautiful State of Idaho, with its ever-changing topography and climate. He traveled the high deserts of the south, the Snake River Plain, the Sawtooth Wilderness, the massive Salmon River Canyon, the Gospel-Hump Wilderness, the highlands of the Idaho-Montana Stateline Trail, the Panhandle Territory, the Selkirk Range, the shores of Priest Lake, and arrived at last at the Upper Priest River Waterfall. It was a defining journey for Ron. He highly recommends the Idaho Centennial Trail to any prospective person who is considering either a thru-hike or a project of several years.
Check out the website: The Search for the Flat Ness Monster