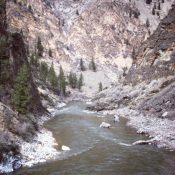 In late winter I got a call from my friend Jay Weiss. He was tired of the rotten, warm weather he was suffering through in Coral Gables, Florida and wanted to get into the mountains. After a little research, Jay, Dana Hansen and I decided to visit the Middle Fork Salmon River for a four day backpack. And no, we were not interested in floating the river and competing for camping spots. We were hoping to enjoy the river during the off season when the setting is more consistent with the concept of wilderness than is the situation during the crowded floating season.
We made arrangements with Arnold Aviation in Cascade to fly us to the Mahoney Creek Landing Strip. The cost was reasonable and included the three of us, our equipment and my dog Matilda. If you have never had a chance to fly into the Frank Church River of No Return Wilderness, I encourage you to do so. It is a great way to get deep into the backcountry–to places that would take you a week to reach on foot. There are 26 airstrips within the Frank's boundaries. Both Arnold Aviation and McCall Air fly in to many of these air fields.
We arrived at the Cascade Airport early on April 5th and were soon winging our way over the snow covered Salmon River Mountains. The Middle Fork Canyon was snow free but still far from greening up. The air was smooth and our pilot made a point of giving us a scenic tour. As we approached Mahoney Creek I was surprised at how small the landing strip looked from above. After a successful landing the landing strip still looked small. We gathered our packs and headed down stream anxious to start the first hiking trip of the year.
Our destination for the first night was Pine Flat which was 5.5 miles downstream. At Pine Flat we found good camping and scenic surroundings. We also found that ticks were already out and on the attack. The afternoon was pleasantly warm and the temperature stayed above freezing that evening and for the entire trip.
On day two our destination was Big Aparejo Creek, 7.0 miles down stream. We quickly came to a suspension bridge and crossed to the east side of the river. Our route next took us to Loon Creek a popular camping spot during the float season. We had the hot springs pool all to ourselves. After our soak we hoisted our packs and continued our hike. Along the way we passed Cow Creek and Norton Creek before arriving at Big Aparejo Creek.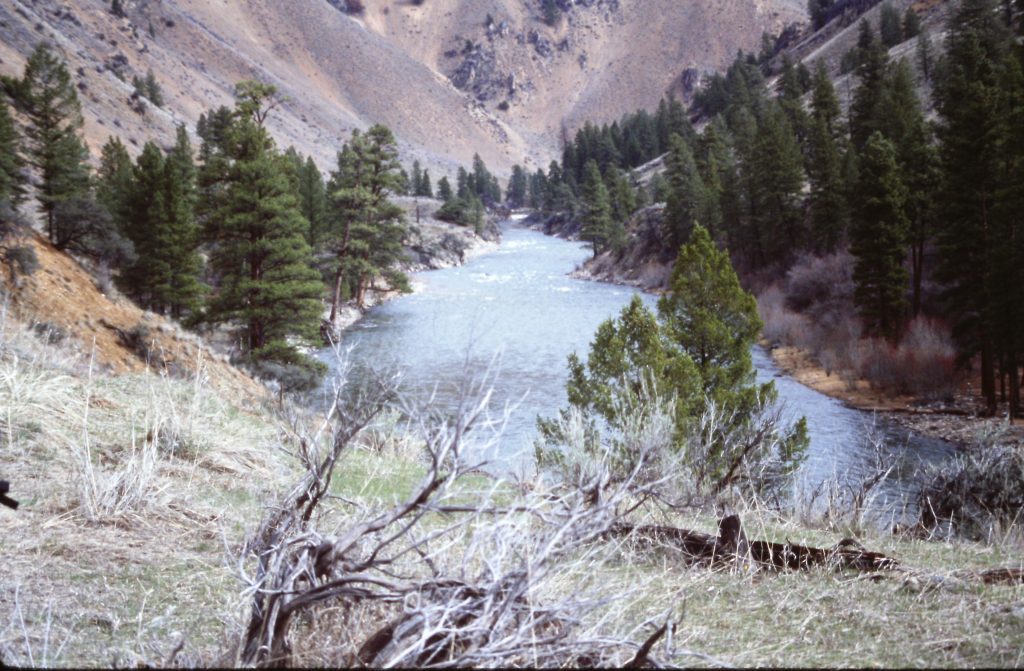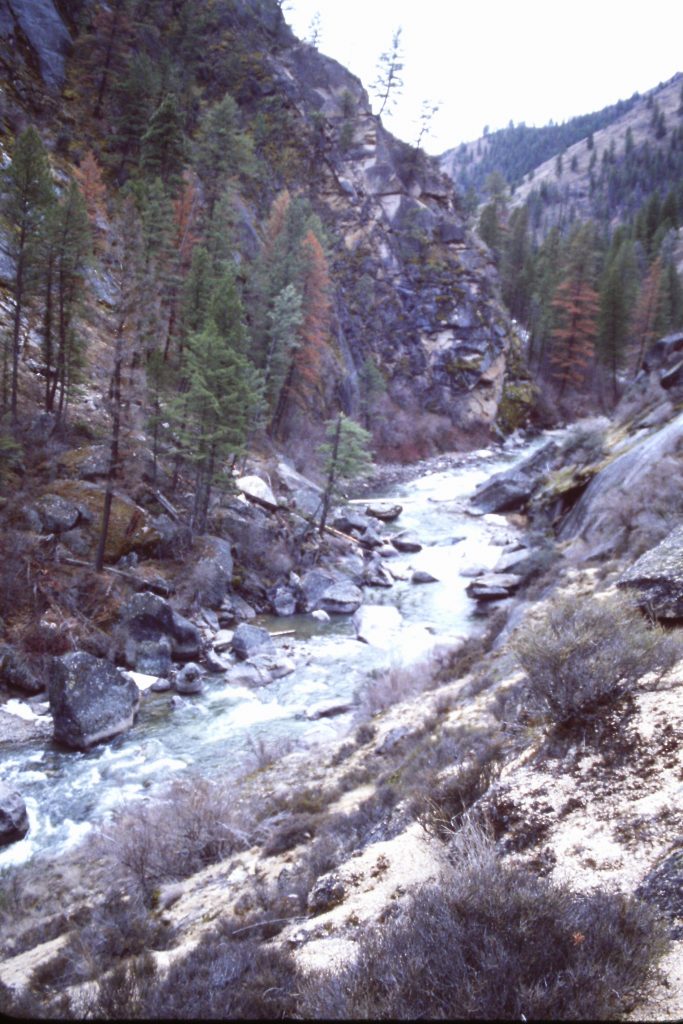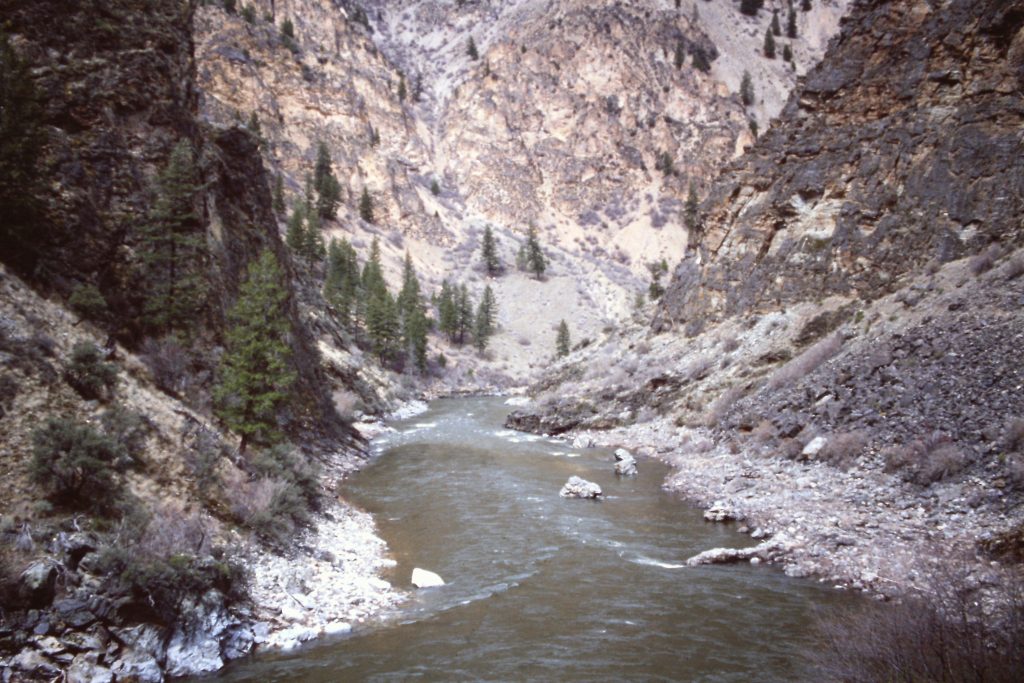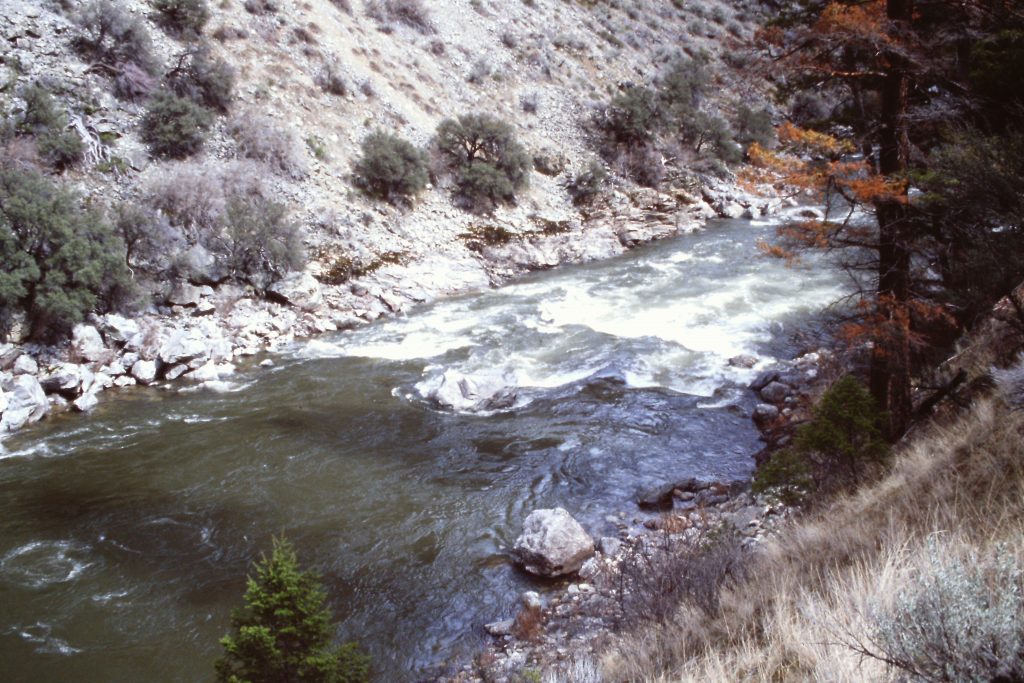 Loon Creek drains a large area east of the Middle Fork. There Is road  access to the upper drainage. My great uncle Paul Masters operated the Loon Creek Dude Ranch for many years. He filled my head with plenty of tall tales about the "Loon Creek Wilds" but unfortunately this trip's itinerary did not leave us enough time to take a side trip upstream.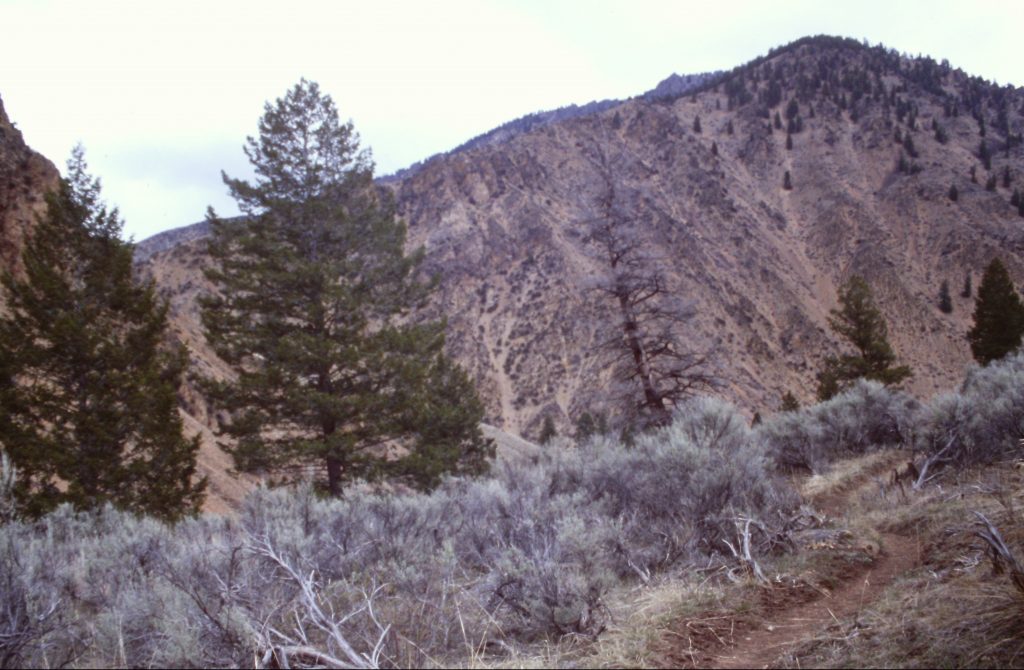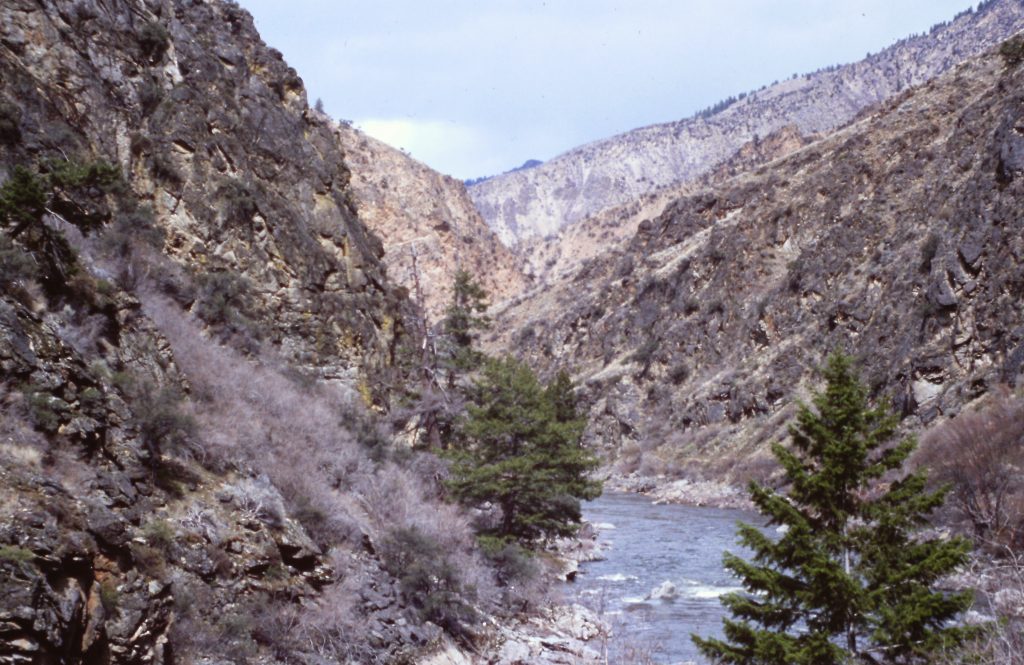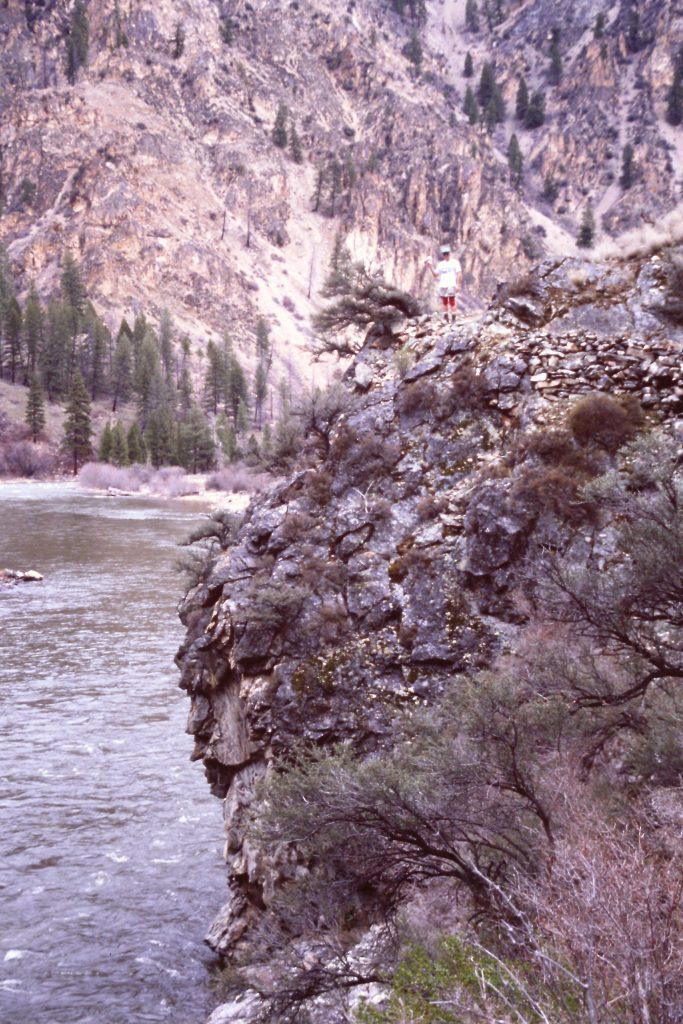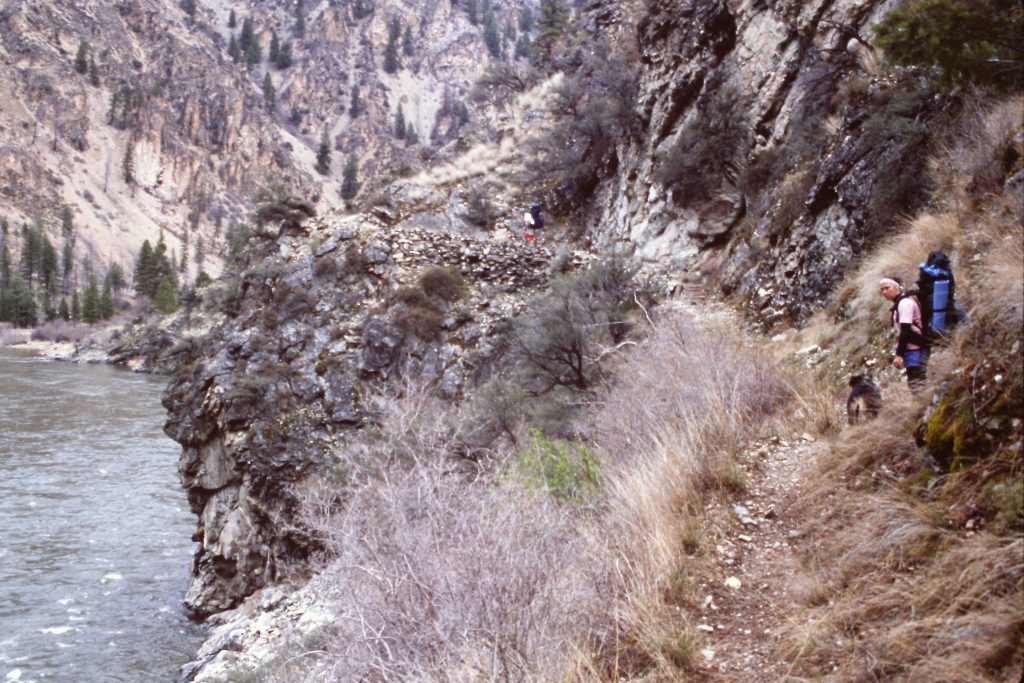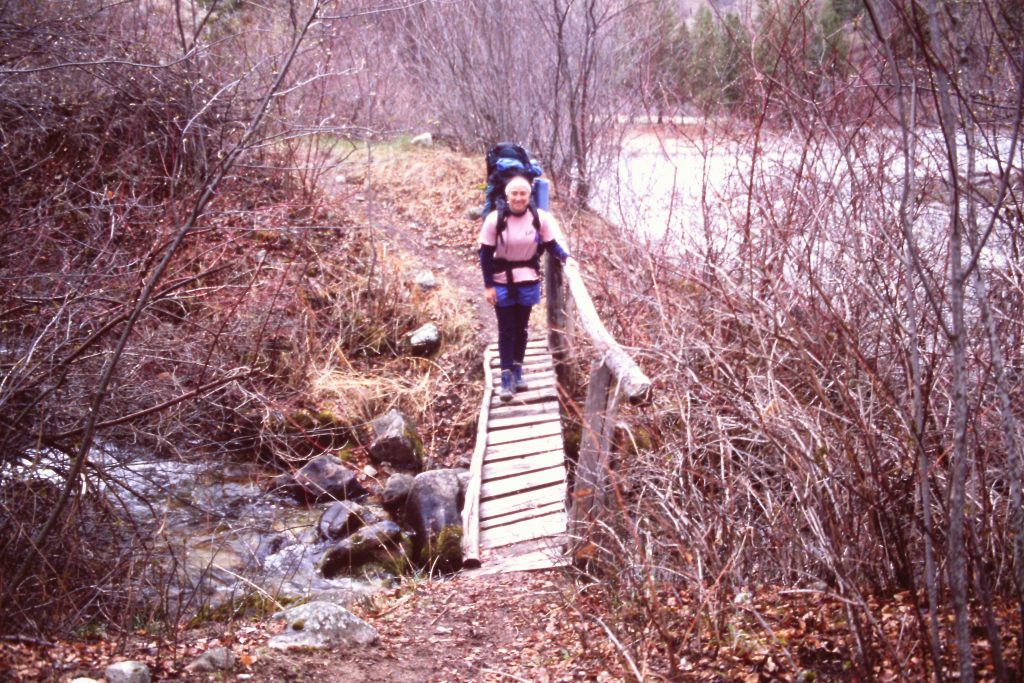 First up on Day Three was a visit to the Tappan Ranch at Grouse Creek. The ranch house is still maintained by the Forest Service. Next we walked by Tappan Falls Rapids–happy that we were not floating the river. We continued hiking to Camas Creek where we found a good campsite on the edge of a meadow. It appears that during the Spring melt the trail near Camas Creek is probably flooded and impassable. Soon after setting up our camp rain settled in. The rain continued until morning. When we climbed out of our tents, we spotted fresh snow on the surrounding canyon walls.
(Learn about Daisy Erma Paulsen Tappan and her family in an article published by the Yellow Pine Times at this link: Daisy Tappan)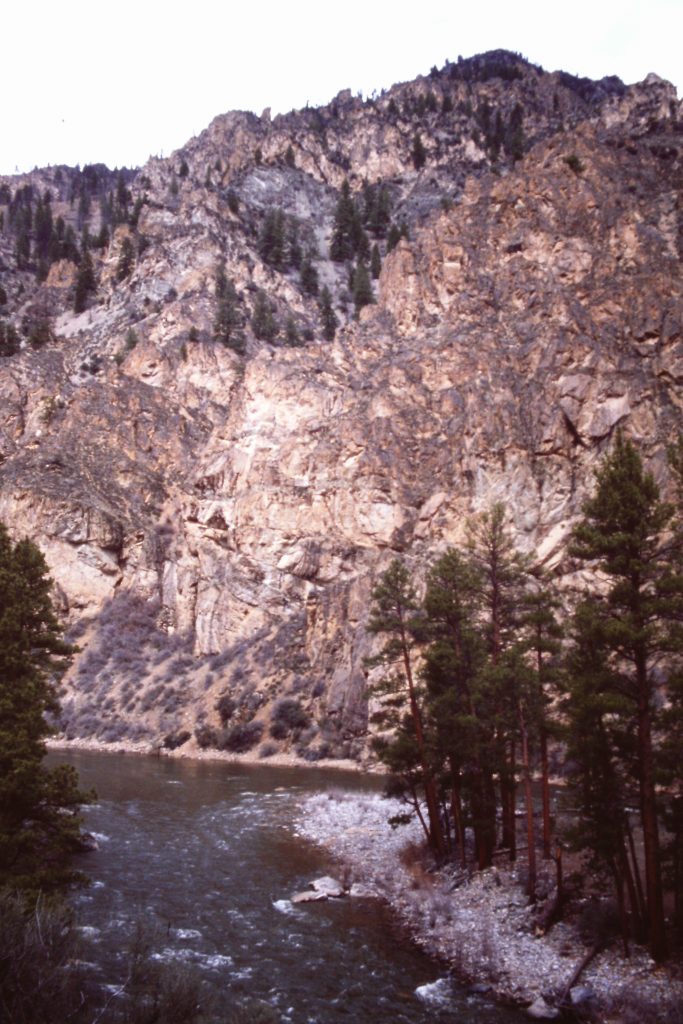 Our final hiking day took us past Aparejo Point and on to our destination at the Flying B Ranch in 6.5 miles. We had booked rooms at the ranch which is a privately owned resort. It is a great place with nice cabins and great food. Here is a desciption from the Ranch's web site:
"The ranch is at an elevation of 3,600 feet and has it's own 2,100 foot airstrip*. It has a lodge, nine cabins with fresh linens and indoor facilities and it's own hydroelectric power plant. Meals are served family style in the dining room. It can accommodate 40 guests and has a staff of 7 – 10 employees to help make your stay enjoyable and long remembered."
The service and the food were great. The shower and cabins even better.
After a warm, comfortable night and a great breakfast, Arnold Aviation arrived and flew us back to Cascade. Jay reminded me that there was a lot of fog/mist flying out and that "The pilot kept hopping over ridge tops to find a clear drainage to fly through."
Jay also remembers a stuffed mountain lion at the ranch:
"The mountain lion was shot near the ranch. It was huge and muscular. Until then I figured I could hold my own if there were ever a problem with one. After that I figured I'd just hide behind you guys."
Our trip covered 26 miles losing around 1,500 feet along the way. I never calculated the elevation gain involved with the constant up and down but it was not significant. The trail was in good shape. There are a couple of places where passage would be difficult during high water. We saw no one else between Mahoney Creek and the Flying B Ranch.
---