A Few Words About Safety, Personal Responsibility, Bears and Driving
Climbing involves unavoidable risks that every climber assumes. The fact that a route is described on this website, or in the book, is not a representation that it will be safe for YOU. Routes vary greatly in difficulty and in the amount and kind of experience and preparation needed to enjoy them safely. Some routes may have changed or deteriorated since the book and the website pages were written. Also climbing conditions can change from day to day, due to weather and other factors. A route that is safe in good weather, or for a highly conditioned, properly equipped climber, may be completely unsafe for someone less conditioned, or for everyone under adverse conditions.
Minimize your risks by being knowledgeable, prepared, and alert. There is no space in the book or on this website for a general discussion on climbing, but there are a number of good books and public courses on the subject. Take advantage of these and increase your knowledge.
Just as important, always be aware of your own limitations and existing conditions when and where you are climbing. If conditions are dangerous, or if you are not prepared to deal with them safely, change your plans. It is better to have wasted a few hours or days than to be the subject of a bad fall or rescue.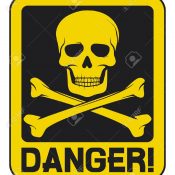 In sum, mountain climbing is dangerous. Many people die or are injured every year while engaging in the sport. This website and its contributors make no warranties or representations of any kind regarding the accuracy of the information contained on the website nor assume any liability for your use of this information. The information presented on the website may contain factual errors and subjective opinions regarding routes and ratings. Remember, you assume any and all of the risks associated with mountain climbing. You are responsible for your actions in the mountains.
Grizzly Bears and You
Now, for one final warning. Grizzly bears are spreading out across Idaho. You can encounter grizzlies in many of the northern Idaho mountain ranges and all along the Idaho-Montana border from I-90 to Yellowstone National Park (including the Bitterroot, Beaverhead, Centennial and Henrys Lake mountain ranges). The bear population is also expanding its range into the Selway Bitterroot and Frank Church River of No Return Wildernesses as well. As part of the Greater Yellowstone Ecosystem, the Henrys Lake Range and the Centennial Mountains are especially prime habitat for grizzly bears.
We highly recommend you visit the National Park Service's Staying Safe Around Bears page before venturing into the Henrys Lake Range.
Also, if your climb is in grizzly bear, or black bear, country check with the appropriate U.S. Forest Service Ranger District to find out about current bear conditions.
Driving in the Mountains 
Expect the unexpected when driving in the mountains. Historically, recreational use of Idaho's mountains has taken a back seat to logging, mining, and grazing. Consequently, road access in many places is poor. Recreational use has drastically increased over the last twenty years and land managers have slowly improved access routes in response. Almost all of Idaho's mountain roads (paved, gravel, or dirt) will, depending on weather conditions, require the use of four-wheel drive (4WD) or a high-clearance vehicle at one time or another. In many places, you will find that the approach to a climb can be accomplished only on foot or with 4WD.
Many roads are so poor that they require not only 4WD, but also the driving skills to use the vehicle safely on treacherous terrain. The book and this website attempts to identify all roads that require something more rugged than a passenger sedan, stating "A 4WD is recommended" or "A 4WD is required."
When the term 4WD is used it refers to a vehicle with a transfer case that includes four wheel drive high and four wheel drive low, skid plates and at least all terrain tires. This does not include all wheel drive vehicles or two wheel drive passenger vehicles.
Also, keep in mind that conditions change from season to season and year to year and roads listed in this book may have become im- passable. Be prepared for the worst on every trip, because trees fall across roads, mud holes come and go, and vehicles break down. Carry extra water, and a good tire jack. Make sure there is air in your spare tire. Consider taking tire chains, a shovel, and a axe if you are going to one of the state's many remote trailheads. Most of all, be prepared to take your time, drive slowly, and expect the drive to take twice as long as you planned! 
Climb Safely and Have Fun!