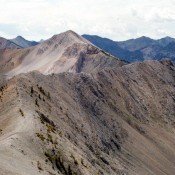 Climbing information for this peak is found on page 224.
---
Please note that the name of this peak has been officially changed from "Blackman" to "Blackmon." This was based on historical research which I question but no matter, the name change took effect last year. Use the link below to Dave Pahlas' trip report for information on a recent ascent.
Mountain Range: White Cloud Mountains
Longitude: -114.6522898 Latitude: 44.0585219
Photos: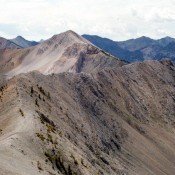 Share this post ...