The Cotterel Mountains, a subrange of the Albion Range. are located on the east side of the Albion Range. The two mountain groups are connected at Connor Summit south of Albion, Idaho. This subrange is bounded on the north and east by ID-81. ID-77 runs along the west and south sides of the Cotterel Range. This subrange forms a long north-south ridge line that gains altitude gradually from north to south. The subrange high point is Peak 7140. There are four other ranked peaks.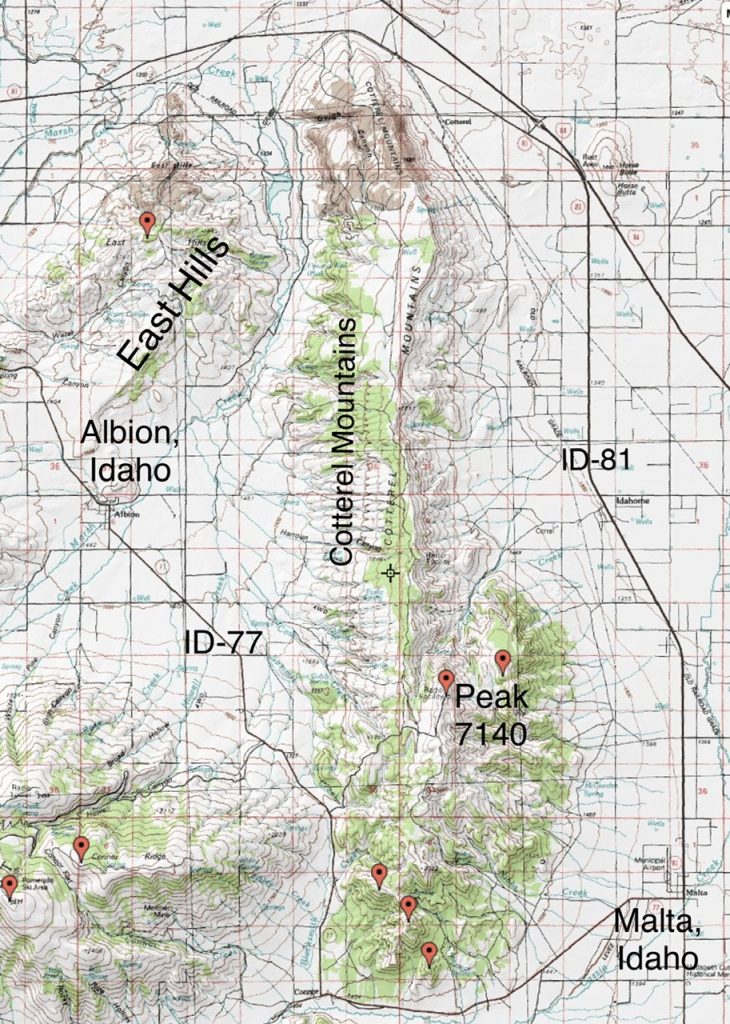 The historical Idaho Encyclopedia (published by the Federal Writers Project during the Great Depression) originally designated this range along with the Jim Sage Mountains as the Malta Range. Modern map makers have recognized that there are actually two separate subranges and adopted the Jim Sage and Cotterel names.
Mountain Range: Albion Range
Share this post ...