Elevation: 6,807 ft
Prominence: 387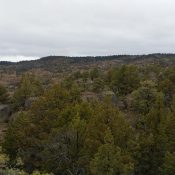 This peak is not in the book.
---
The highpoint of the North Fork Owyhee Wilderness doesn't look like much on a map, but it's in a very scenic and remote area of Idaho that just begs for more exploration. USGS Indian Meadows
We did not take the most direct route. There are some roads that lead to Indian Meadows just north of the peak. I can't vouch for the conditions of the roads but they can be reached from the north side of South Mountain. From those roads, the peak is a very short climb. However, if you're looking for a little more adventure, Corral Creek Gorge is a fantastic, wild area to explore. This write-up is focused on the peak but more information on the gorge can be found here.
Access
Take Mud Flat Road until you reach an old jeep road heading north at 42.5758, -116.7093. Park here. The trailhead is about 8 miles from the summit.
North Ridge, Class 2+
There are no trails and the terrain is very broken and hard to read. Navigation skills are crucial. Head north from the trailhead, staying more or less on the slopes on the east side of Corral Creek. As long as you keep heading north and generally uphill you will eventually reach a ridge that drops off into Nip and Tuck Canyon somewhere in the vicinity of Point 6449 and Point 6557. The high point is at the north end of this ridge.
The ridge is broad at first but becomes more defined the closer you get to the high point. There is a lot of brush to pick through, but deer trails are plentiful and make the going easier. You'll see the rocky high point as you approach. There are three prominent points. They are all close enough in elevation to be the actual high point. We scouted all three potential summits and decided the middle point looked slightly higher.
You have two options to return to your vehicle. Either a) retrace your steps back the way you came or b) drop into Corral Creek and hike through the gorge. The gorge is quite beautiful and is definitely worth the side-trip if you have the time and energy.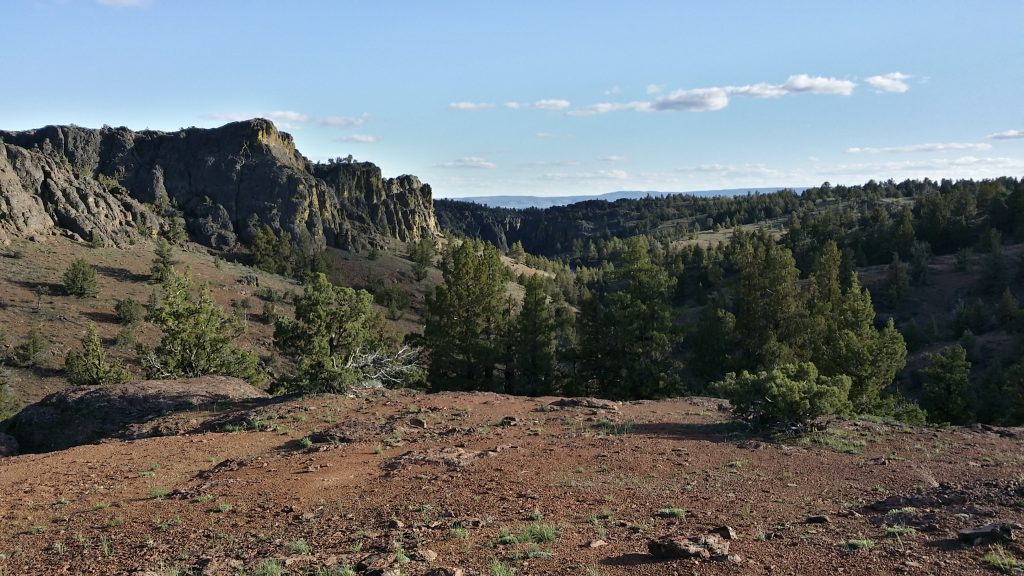 Mountain Range: Owyhee Mountains
Longitude: -116.75879 Latitude: 42.67369
Share this post ...