Reynolds, Idaho is now a ghost town in Owyhee County, Located 9.8 miles west of Murphy and ID-78. At the town site you will find the ruins of a school and a cemetery. The Reynolds Creek valley is the home of several ranches.
Reynolds is an access hub for many destinations in the north central Owyhee Mountains. Two roads reach Reynolds from ID-78. The Reynolds Creek Road is a long twisting route. The Rabbit Creek Road is the most direct and best maintained route.
Rabbit Creek Road. This road leaves ID-78 on the northwest side of tiny Murphy, Idaho. At its start the road is signed as "Old Highway 45." Follow the road west from the highway. It is paved but soon becomes a wide graveled road. Eventually, the road crosses a pass and drops down into the Reynolds Creek drainage.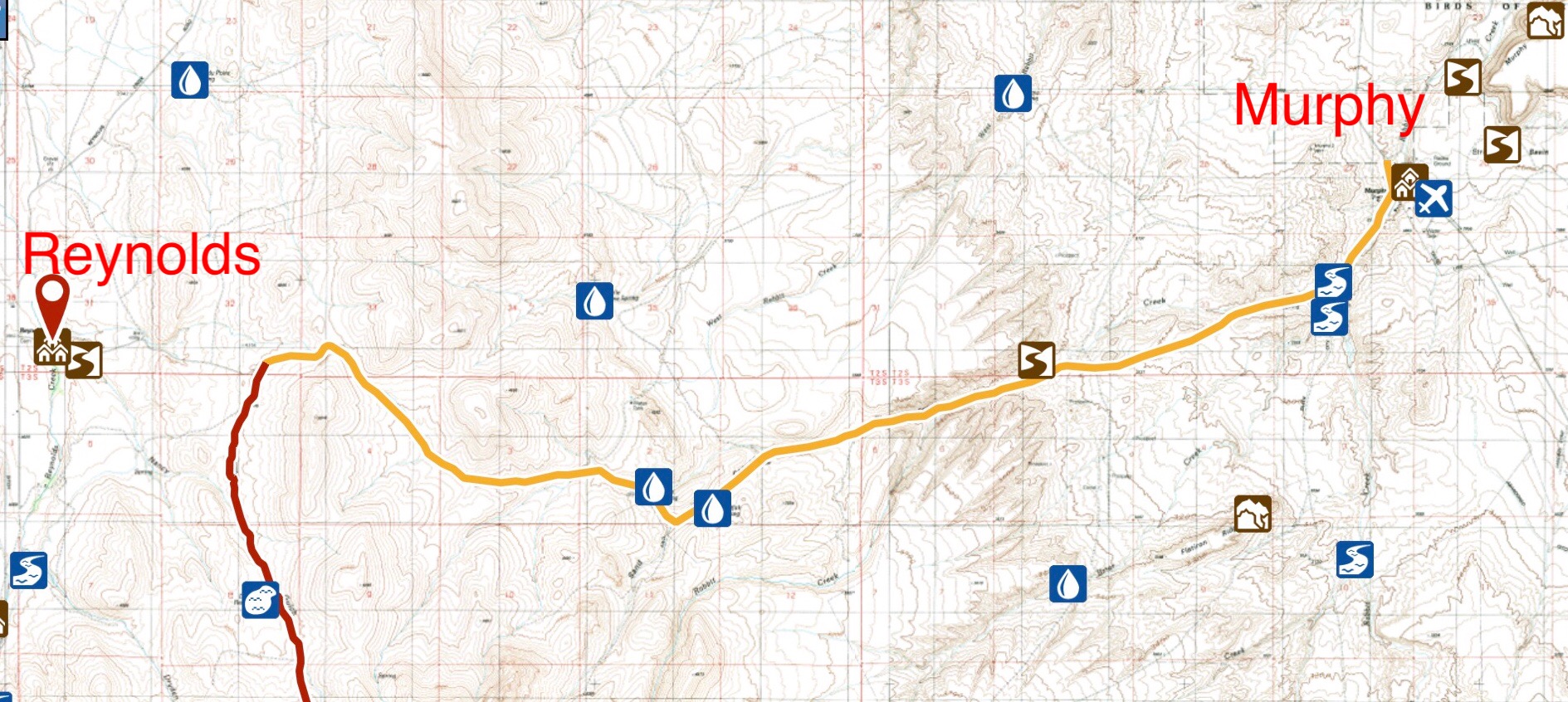 At 9.6 miles there is a junction for the Slacks Mountain Road. Reynolds is reached at 11.0 miles. The road arrives at the Reynolds townsite at a  with the Reynolds Creek Road. Turning right will take to back to ID-78 on the Reynolds Creek Road. Turning left will take you on a long journey out of Reynolds Creek and into the upper, remote reaches of Succor Creek.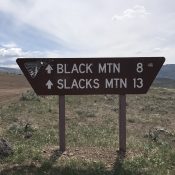 Slacks Mountain Road. The Slacks Mountain Road leaves the Rabbit Creek Road east of Reynolds. This road is steep, winding and rough. It opens up earlier in the Spring than the Silver City Road. A 4WD is highly recommended and good all terrain tires are a necessity. The road leaves the Rabbit Creek Road 9.7 miles from Murphy. Its junction is well signed. It is 13.0 miles to base of Slacks Mountain. The Slacks Mountain Road eventually reaches the Silver City Road and many other points of interest to climbers.
Northern Owyhee Crest Road
This road leaves the Slacks Mountain Road just west of Slacks Mountain. The road runs west and then northwest toward Jacks Benchmark for 6.25 miles. The road is a descent two track with minimal up and down. It passes a USDA facility with two buildings early on. Glass Hill, Peak 7114 and Peak 7380 are also accseed from this road. The road continues past Peak 7380 toward Jacks BM but I have not explored it and it is designated as a 4WD road past this point. High clearance and good AT tires are recommended for the the 6.25 miles and a 4WD is needed for wet conditions.
The Wilson Creek Road System. This road system is also accessible from Reynolds. Use this link to read about it.
Succor Creek. To reach this area see pages 345-346 in Idaho A Climbing Guide [(A)(1)].