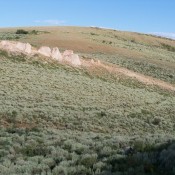 This highland area is not in the book. 
---
The Bear Lake Plateau occupies the extreme southeast corner of the state and is bordered on the east by Wyoming, the south by Utah and Bear Lake on the west. While not designated as a mountain range, this area does have peaks worth visiting.
Rick Baugher has noted that "the extreme southeast corner of the Gem State feels like Idaho in name only as its terrain is different than the surrounding country. The Bear Lake Plateau rises east of the magical mountain lake. The high point is Pine Spring Ridge (7,878 feet elevation; 1,128 feet of prominence). Upon reaching the desolate heights of the plateau, the hub-bub of the lake is far behind. Here one is easily reminded of the windswept high plains of Wyoming."
Montpelier, Idaho is the closest town of any size. US-30 is the main access road in the north and US-89 is the main access road to the west. Rick reports that "a good approach to the Bear Lake Plateau leaves US-89 just north of St. Charles, Idaho and crosses an extraordinarily scenic causeway around the north end of Bear Lake. On a sunny Summer day, the azure waters and golden sands of North Beach State Park, Idaho fill up with Utah license plates."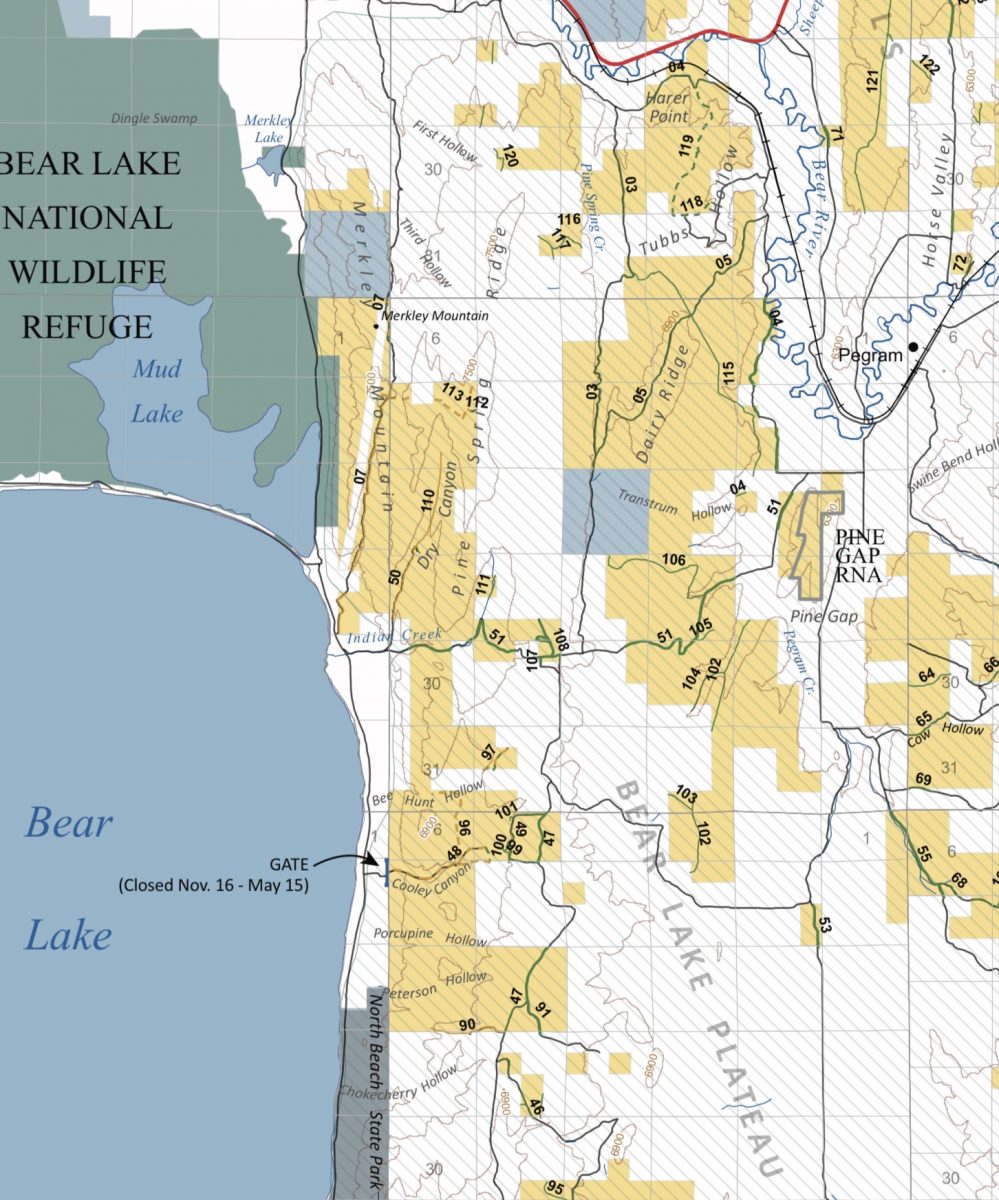 Mountain Range: Bear Lake Plateau
Share this post ...