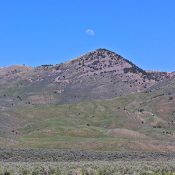 The North Hansel Mountain are located between Holbrook, Idaho and the Utah border. This range is not discussed in the book. This low-elevation group of peaks contains 4 unnamed, ranked summits. The North Hansel Mountains High Point (6,986 feet) has 1,646 feet of prominence. The Curlew Valley flanks the range on its west side and the Pocatello Valley (not to be confused with Pocatello, Idaho) is on the range's east flank. The BLM manages most of the higher terrain.
Ralph Maughan points out "The most unusual thing about these mountains may be large number of earthquakes that occur under them and adjacent Pocatello Valley to their east (this is not the site of the city of Pocatello, Idaho). Set Google Earth to show earthquakes and you will be impressed."
Primary access to the range is from ID-38 and county roads that run through the Curlew and Pocatello Valleys. The BLM has a few designated routes through the range.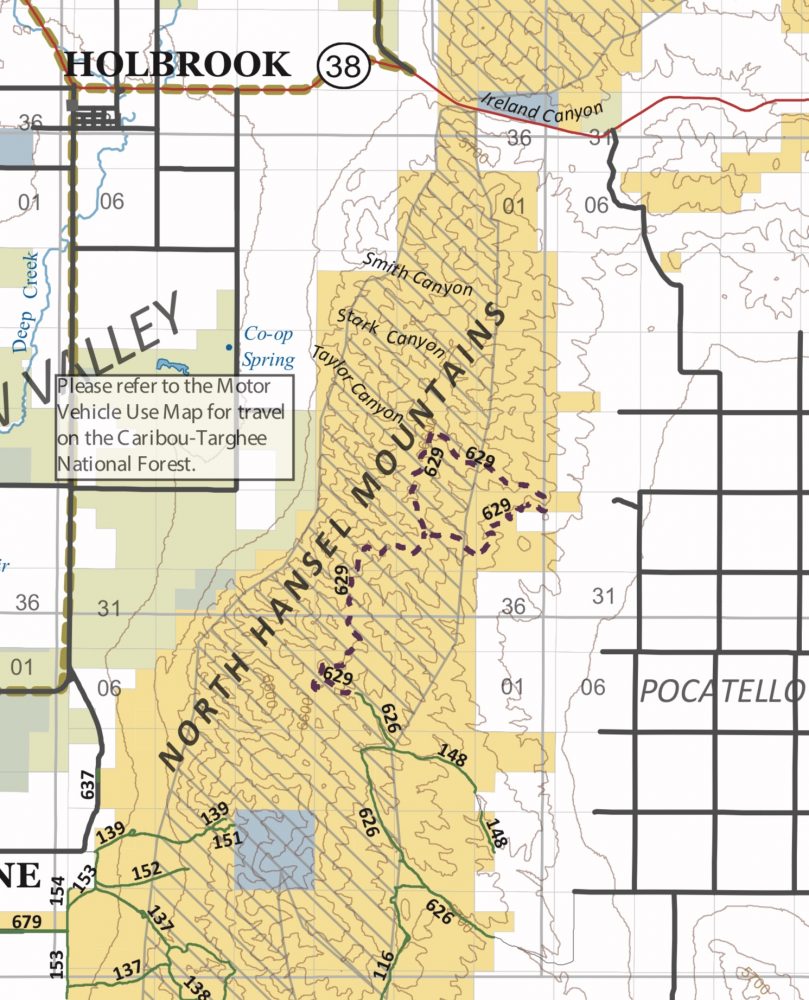 Mountain Range: Bannock Range
Share this post ...