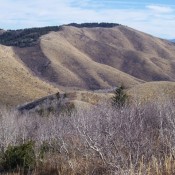 Although the the official name classifies this group of peaks as "hills," the Pleasantview Hills are a mountain range Oneida County. The peaks in the range that reach over 7,000 feet support Douglas fir forests and aspen groves, while the lower hills are mostly brush-covered. The Pleasantview Hills are located in the Great Basin physiographic province and have similarities with many Basin and Range mountains. Cattle grazing and hunting are by far the most predominant activities. The highest point is John Evans Mountain at 7,420 feet. There are 29 ranked peaks according to Lists of John. This range was not covered in the book.
The range's north/south crest is 25 miles long and 10 miles wide at is widest point. The Arbon Valley borders the range on its western flank. Malad, Idaho and the Bannock Range are found east of the Pleasantview Hills. ID-38 forms the southern boundary and crosses Holbrook Summit, the point where the Samaria Mountains and the Pleasantview Hills meet.
The entire area has a well-developed network of roads, but they are mostly of the 4WD variety. The one exception is a road in the south which leads from ID-38 to an Federal Aviation Administration facility on MLD Benchmark.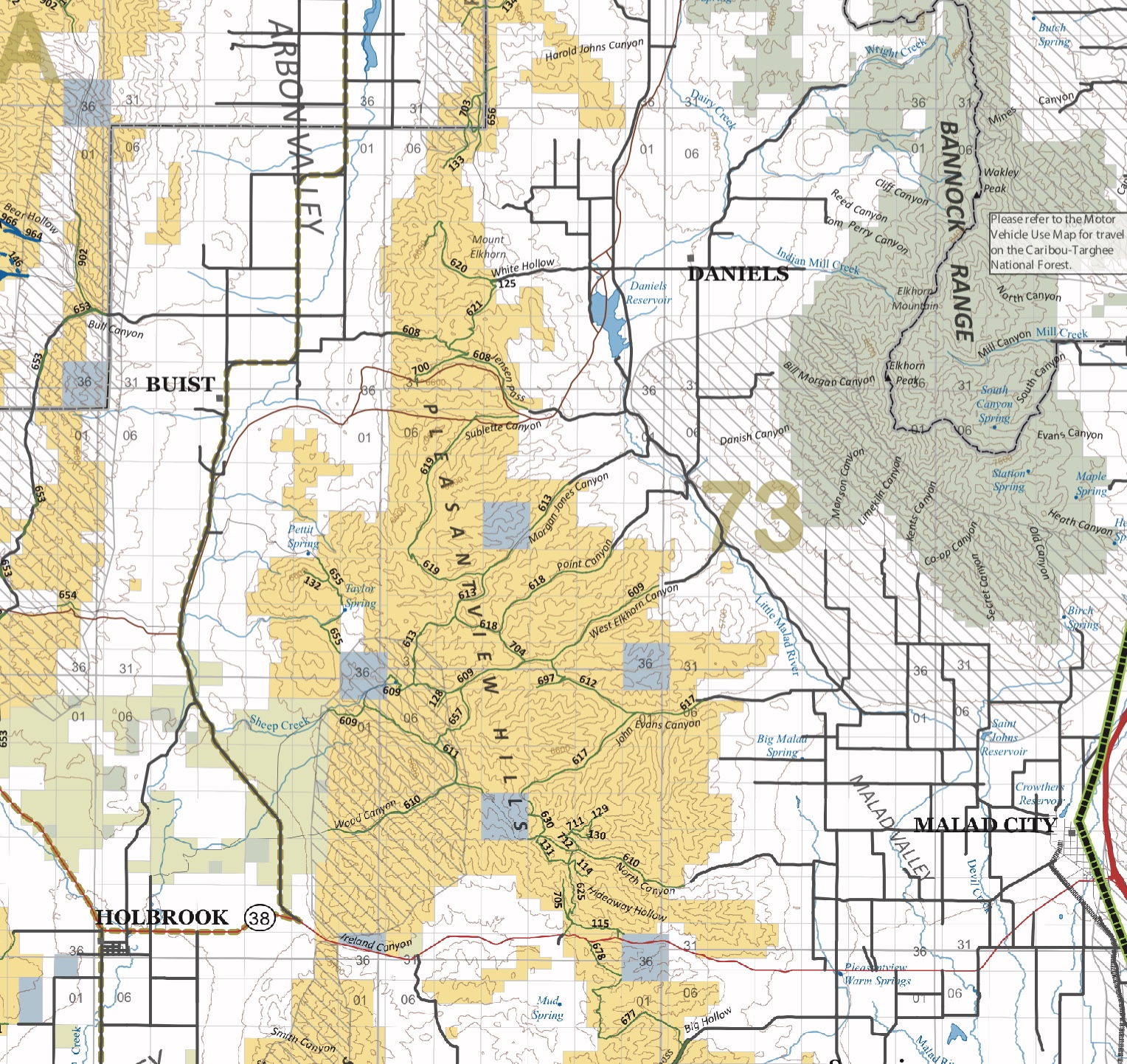 'Historically, the first wagon road to cross the range (at Jensen Pass) was the emigrant Hudspeth Cutoff of the California Trail, first used in 1849.
The bulk of the range is on contiguous BLM land but there is private land scattered about. Many thanks to Rick Baugher for teaching about this nice mountain grouping on public land and providing me with much of the information contained herein.
Mountain Range: Bannock Range
Share this post ...