November 6, 2020. There are now over 2,000 Idaho peak and route updates on the website. The newest feature added to the website is the Find Nearby Peaks link which shows located at the top of each Peak page. Clicking on that link will generated a list of peaks within a 10-mile radius.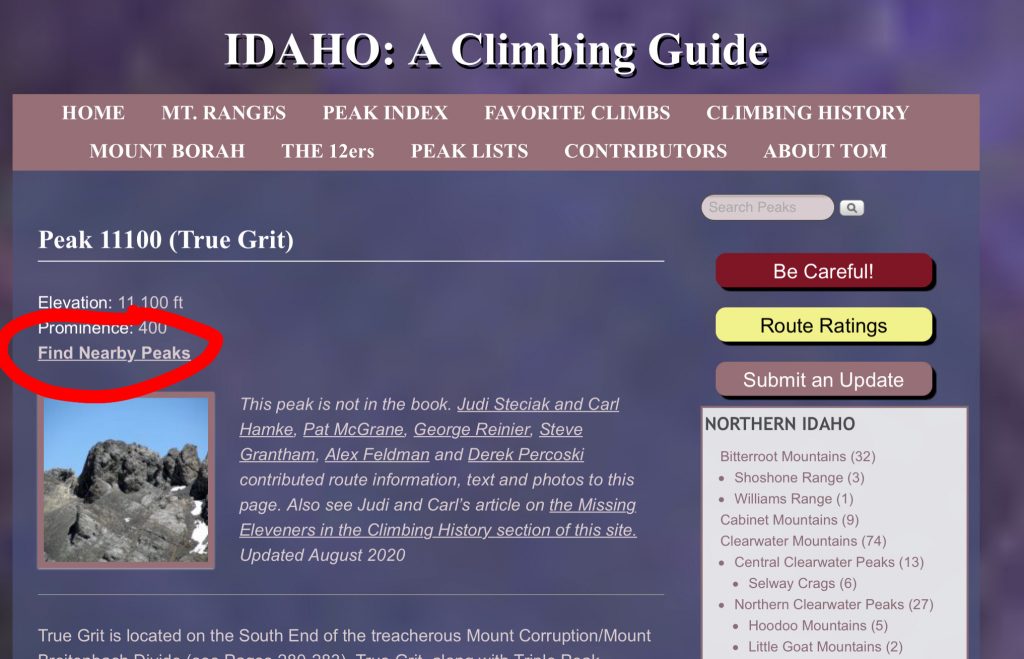 June 6, 2020. Ideally, Idaho's mountains are a great place to maintain a safe social distance from our fellow "plague dogs" during the pandemic. This fact and the tendency of humans to group together has led to crowds on many popular peaks. Don't overlook the vastness of Idaho's mountains. There are so many places to get away from the crowds.
The Red Hills and the Donkey Hills are two little-known Lost River Range subranges that offer good hiking and incredible views. Both were recently added to the website.
March 18, 2020. The pandemic sweeping the world is undoubtedly going to impact all of our explorations of Idaho's mountains this year and possibly next year. Please recognize the danger posed by the COVID-19 virus to you and others and take appropriate steps to keep yourself healthy. Remember that "Life as Usual" is no more for the foreseeable future. Take the time to learn about the virus and the extra steps you will need to take to keep yourself and others safe when you travel in the mountains. Stay safe and healthy!
Contributor Livingston Douglas has joined the Idaho: A Climbing Guide staff. In addition to adding hundreds of updates and new peaks to the website last year, he undertook and completed the massive task of editing, upgrading and fact-checking the entire database. As a result, you will find vast improvements in the quality and consistency of the website's content. As a result of private land owners closing numerous access routes over the last 15 years, Livingston's access updates are among the most important contributions anyone has made to the website.
---