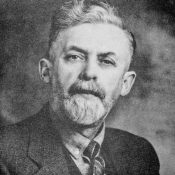 A. H. Marshall was the first person to visit the high points of the 48 contiguous states, accomplishing the task between 1919 and 1936. He also was the first climber to focus on the Seven Devils Mountains. His efforts in the Seven Devils are covered on Page 18 of the book.
I recently discovered a page on the Highpointers Club website which has links to Marshall's fascinating journals. Use the following link to visit that page.
Highpointers Club A.H. Marshall page.
Share this post ...