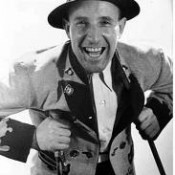 Andy Henning was the author of the first Idaho backcountry ski guidebook, "Sun Valley Ski Guide," which was published in 1948. Unfortunately, the guide is long out of print and is hard, if not impossible, to find. There is a preserved copy at the Ketchum library. Henning moved to Sun Valley prior to WWII to work as a guide for the Sun Valley Company. During the war, he served with the famous 10th Mountain Division.
Basil Service, a friend of Henning, notes that "Henning was from Salzburg, Austria …[he] had an extraordinary love of climbing as well as skiing. To Andreas Henning, "a mountain was a gift of nature to man king, something to be admired and to be awed by." Before he came to Sun Valley, Henning had quite a reputation as a ski mountaineer and rock climber in the Alps, with an enviable collection of first ascents to his credit. I first had a chat with Andy in 1976 when he recommended as my first Sun Valley Ski Mountaineering descent, Johnston Peak by way of Uncle John's Gulch, in the Pioneer Mountains. After that, I was hooked. Through the 1980s and early 1990s, I skied hundreds of Andy's routes which he generously provided to me. Andy passed away in my hometown of Pocatello, Idaho in 1993. Today, I am still skiing Andy's ski routes."
The following is from the dust cover of Henning's book.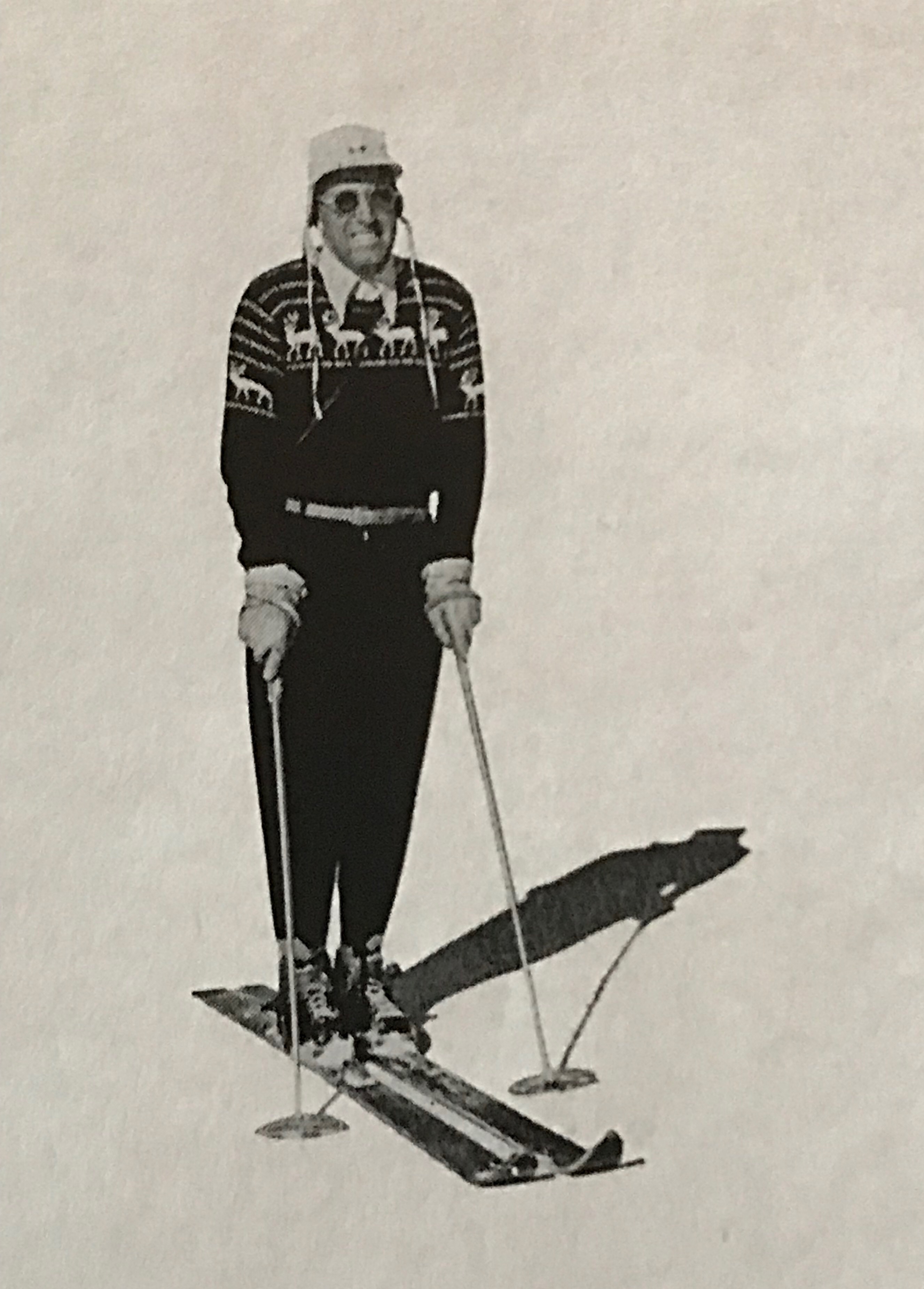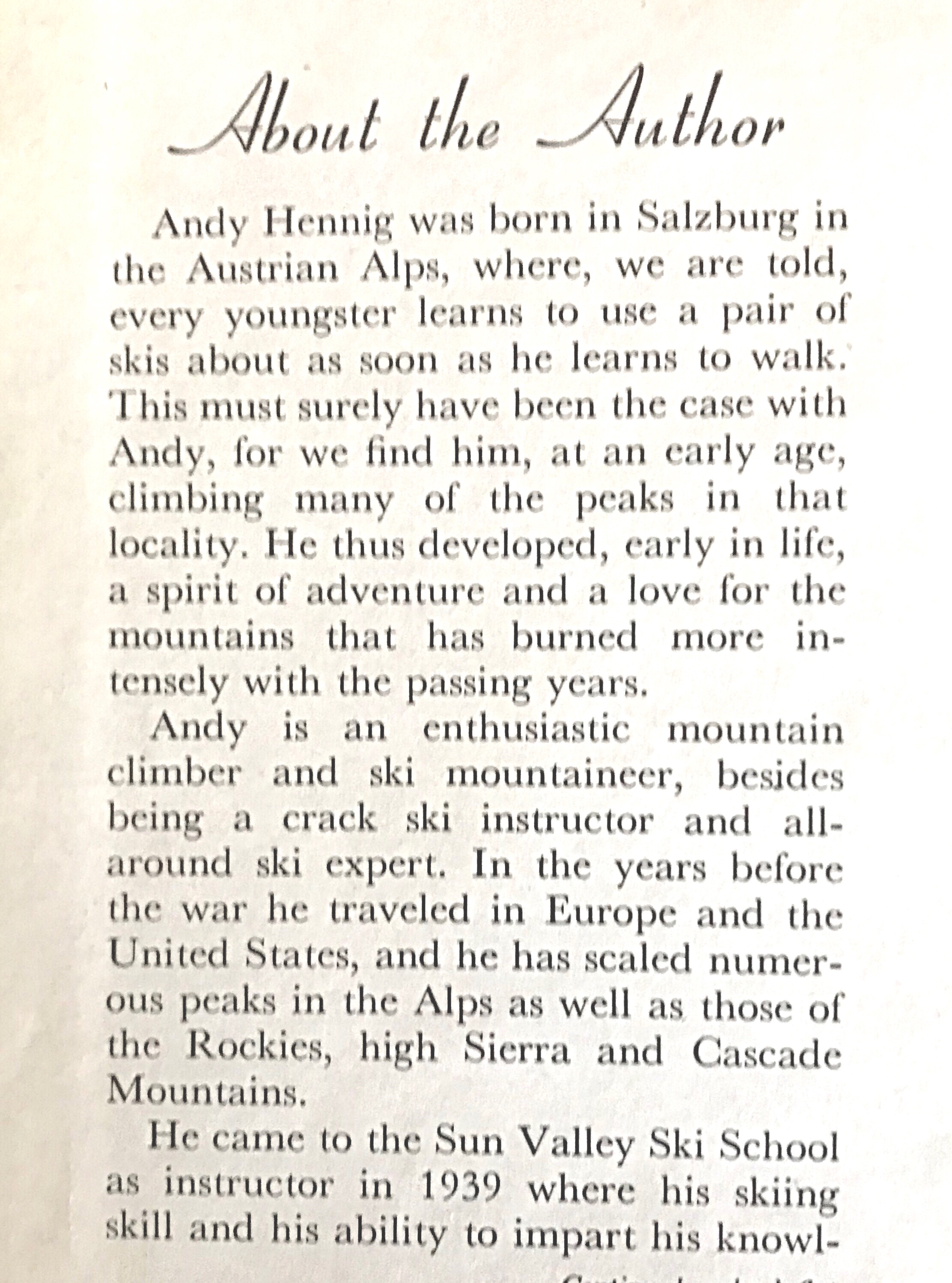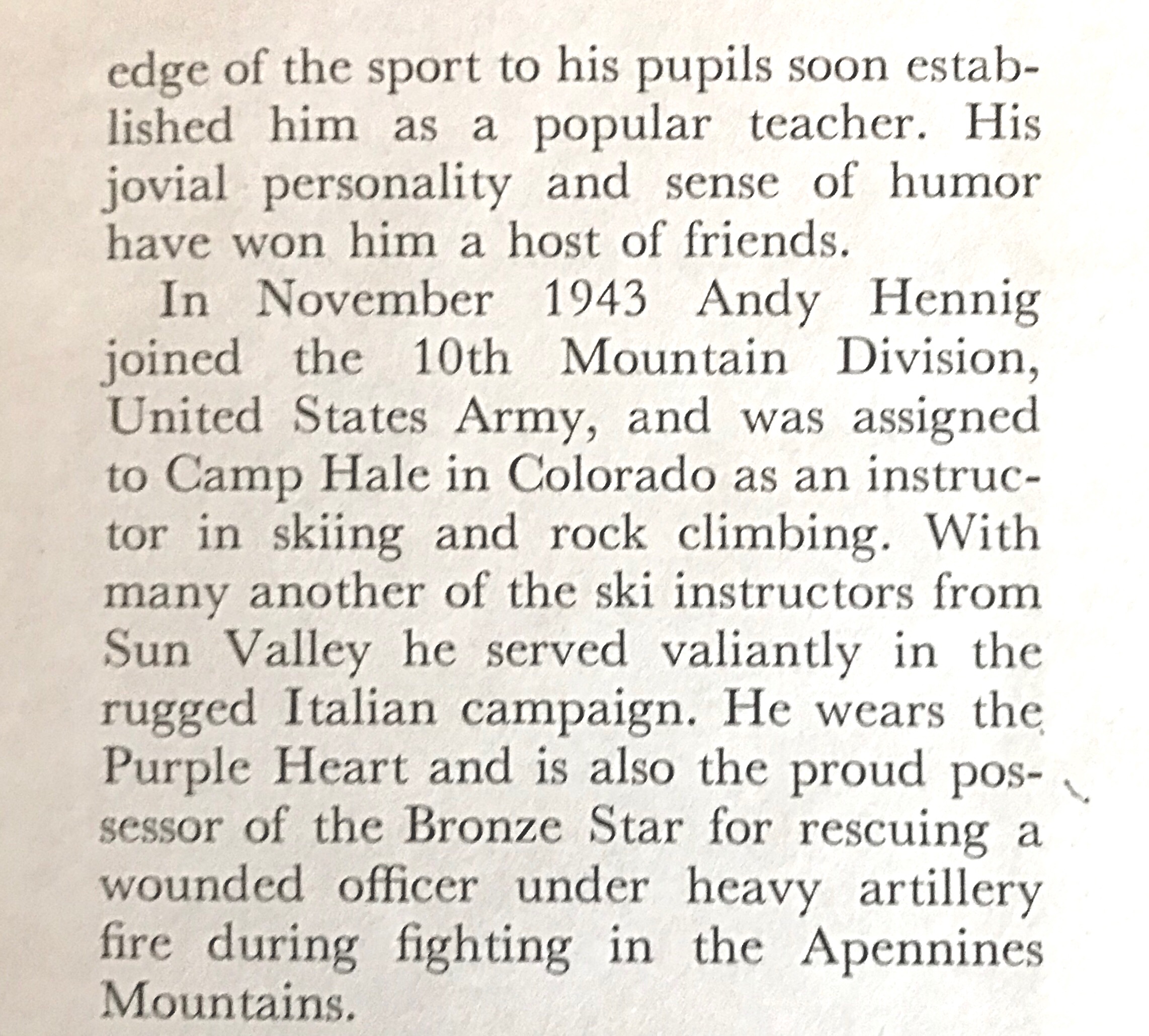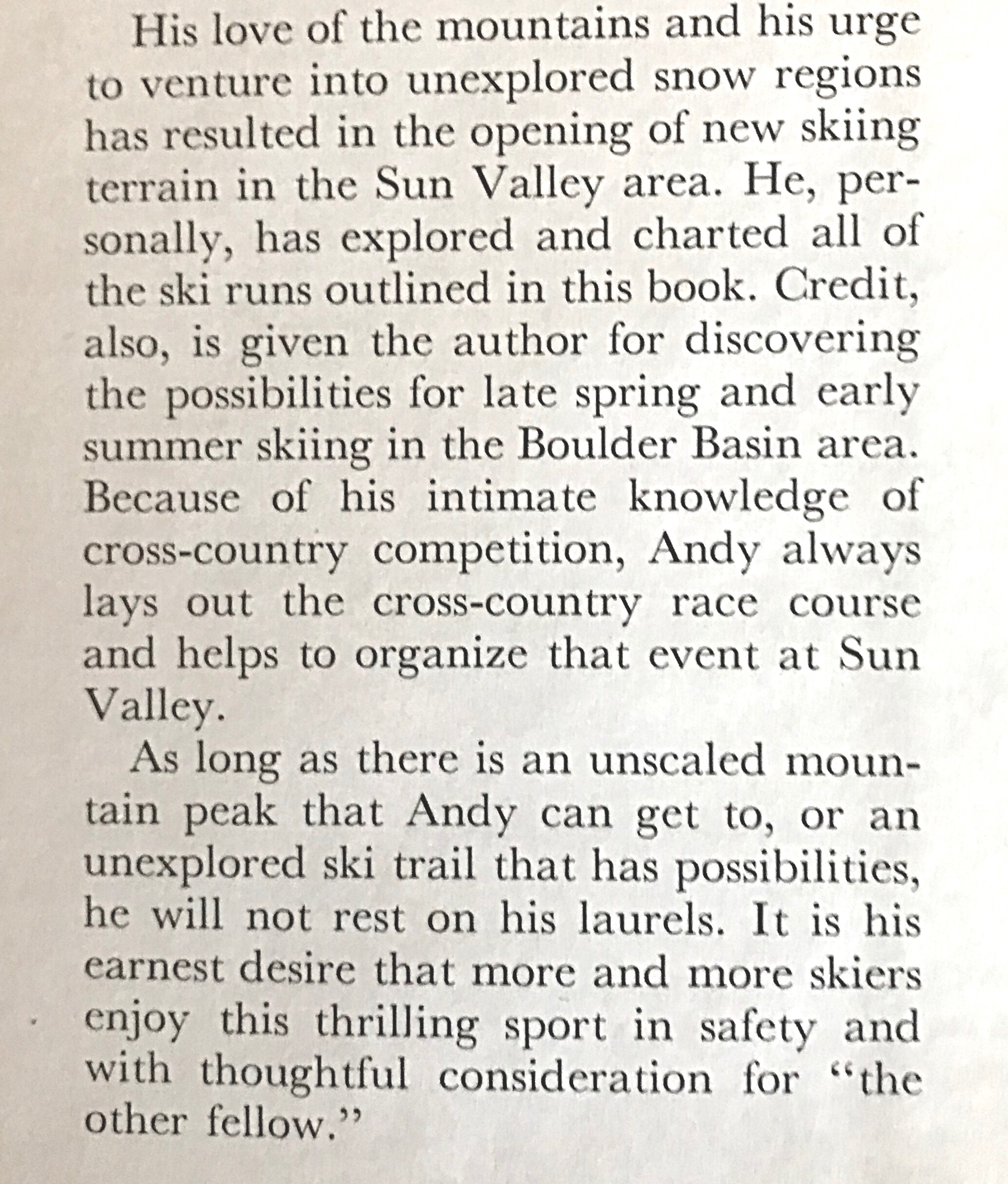 You can read more about Andy Henning on Pages 18-19 of the book and at Basil's website where he has an extensive discussion of Sun Valley's European guides at this link: Alpine Touring /Ski Mountaineering Ski History of Sun Valley.
Share this post ...