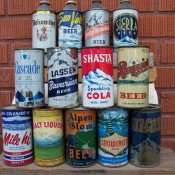 They say that one person's junk is another's treasure. Archeologists of future millennia should have a field day sifting through the midden of our modern society. Humans seem to leave calling cards wherever they go. Here are some Idaho mountain summit artifacts left by those of two or three generations back.
Left to Right (pictured):
WHISKEY PEAK (11,154 feet, Boulder Mountains). This pre-Prohibition whiskey bottle was left by some reveler high on this mountain. The summit view is north to Castle Peak (September 1993).
LEATHERMAN PEAK (12,228 feet, Lost River Range). The coffee can worked well to house a summit register until it rusted out. This one may have been placed by William McIntyre of Twin Falls in the mid 1950s….and look at that wooden ice axe! View north to Borah Peak (September 1984).
HOODOO PEAK/WCP-3 (10,588 feet, White Cloud Peaks). This summit sardine can dates from the early 1960s (October 2004).
Since the beer can's introduction in 1935, mountains have provided an
artistic theme. The draw seemed to be recreation and pure water. Here
are some brands from the 1930s to the 1950s featuring Western U.S.
mountains.
Cone tops (shown on the top row) are sought-after items by collectors. Bohemian Club, brewed in Boise, was a favorite of WWII era beer drinkers. Tons of these could once be found in the Mount McCaleb dump (Mackay). The Sun Valley can (brewed in Pocatello) is rare. But keep exploring. You never know what's over the next hill.
All material courtesy of Rick Baugher (April 23, 2007).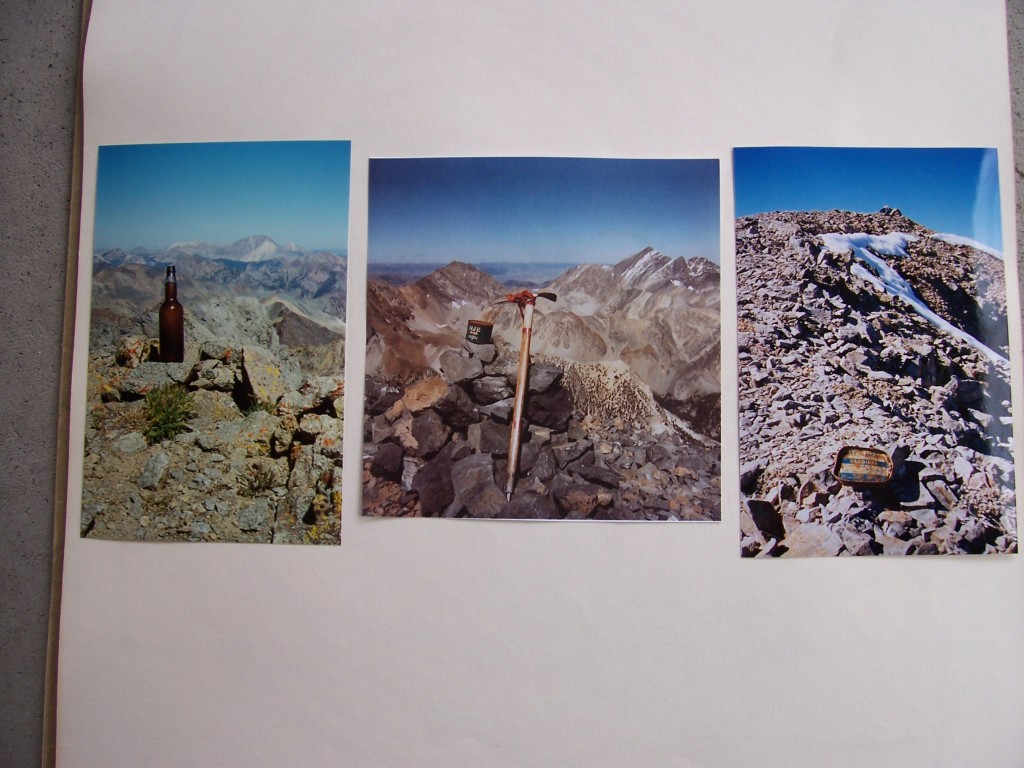 Share this post ...